Hello there!
This is my second creation in The Little Stone House Series. It's a little bit bigger as
the first one
of my serie, but it's still as cozy and cute as Part One! This house is also for a one- or two-person family.
On the first floor you can find a cute open kitchen, a open diningroom and finally a livingroom. When you're heading upstairs, you enter the bedroom and next to it is the bathroom. Also very cute and PINK. :D
Anyways, outside is a cute garden, looking a lot like the garden from Part One, but still a little bit different.
The house is build on a 15x10 ground and you will need both EP's Ambitions and World Adventures to run it in your game. There is only one CC in the game and that's
Creeping Ivy by Lemoncandy
. This isn't included.
The rest of the house is build with EA-stuff only.
The price of the house furnished is 36.368 and 27.578 unfurnished.
Hope you like it and please comment!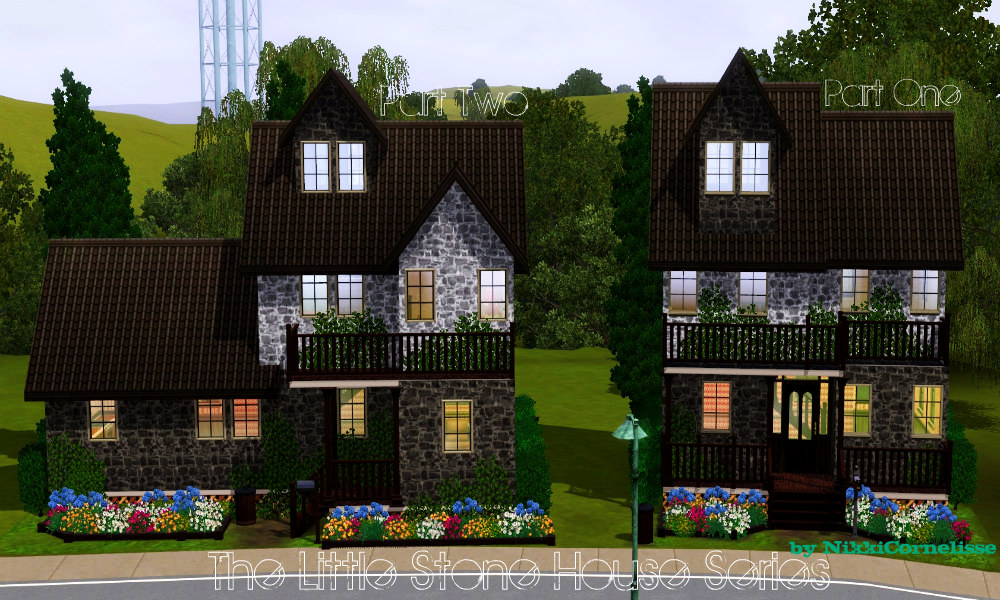 Lot Size:
1x1
Lot Price:
36.368
Additional Credits:
lemoncandy